Geography
At Richard Atkins we teach Geography through our Creative Curriculum in order to engage and enthuse our children and to promote their love for learning.
Our Geography curriculum is packed with exciting opportunities for pupils to understand the world and help them to better understand its people, places and environments, and the interactions between them.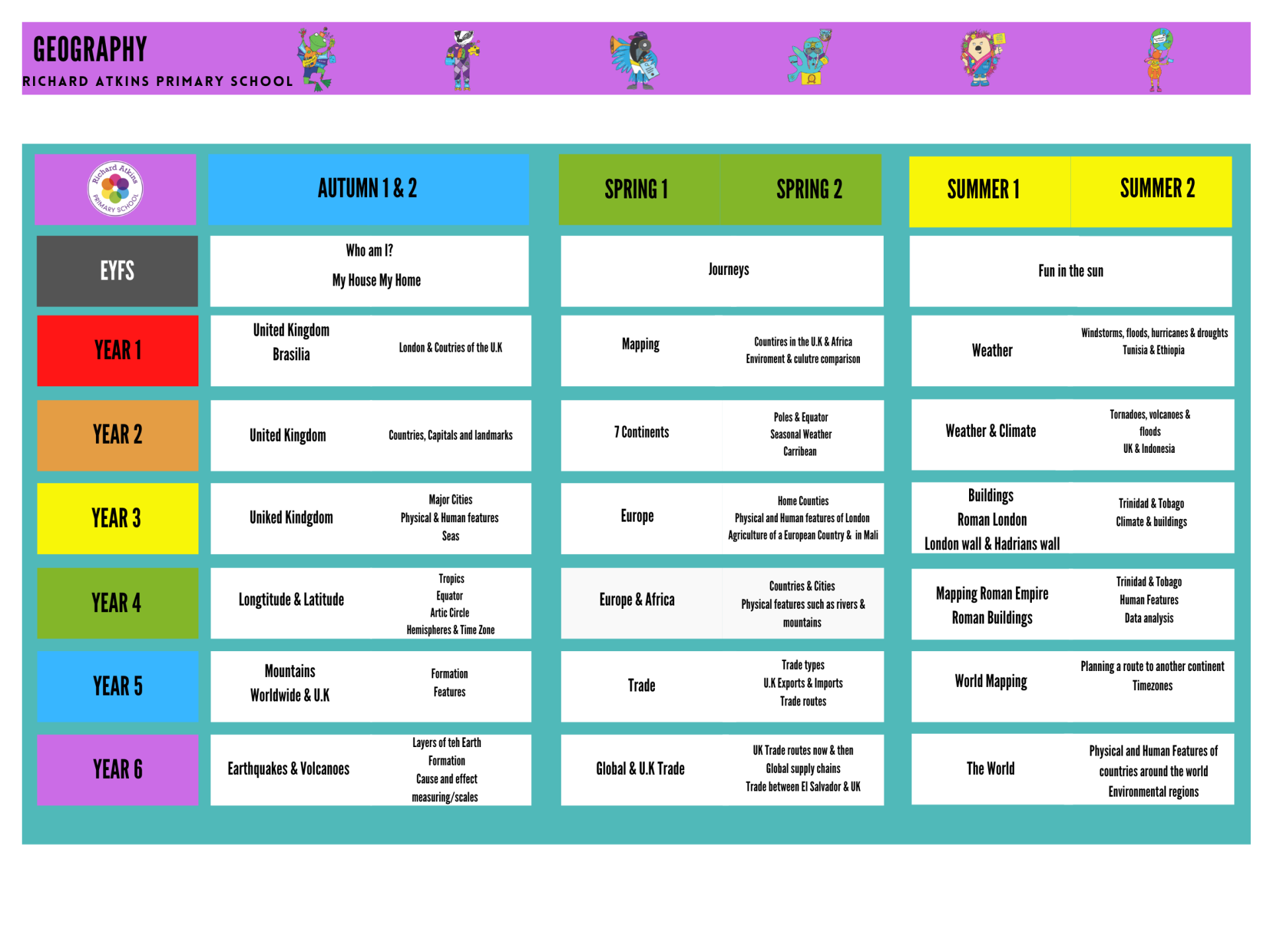 Geography is an enquiry led subject that seeks answers to fundamental questions such as:
Where is this place?

What is it like? (And why?)

How and why is it changing?

How does this place compare with other places?

How and why are places connected?
In Geography, we aim to give the children the opportunity to:
Develop a curiosity and fascination about the world and its people that will remain with them throughout their lives

Draw on a vast range of vocabulary to identify and name places, the features within them and the human and physical processes at work there

Develop a deep understanding of the Earth's key physical and human processes and it's diverse places, people, resources and natural and human environments

Develop the geographical knowledge and language to explain how the

Earths features are shaped, interconnected and change over time

Explore the world around them and learn the skills needed to collect and analyse evidence and communicate their findings

Gain core knowledge which provides the building blocks of deeper explanation and understanding; providing entry points to geographical conversations about the world.